Lisbon hosts regional meeting of the European Ombudsman network – ENO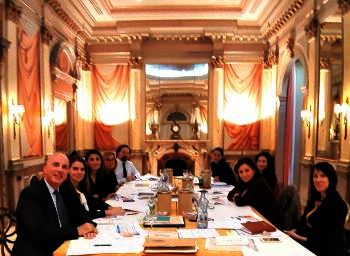 Deputy Ombudsman Teresa Anjinho welcomes in Lisbon the second regional meeting of the European Ombudsman Network – ENO. The meeting, which will take place on 9 and 10 December, focuses on the exchange of experiences on the handling of complaints and possible parallel inquiries between the European Ombudsman and national Ombudsmen on matters relating to the application of EU law.
The European Network of Ombudsmen was established in 1996. It links the European Ombudsman with national and regional ombudsmen to ensure that complainants can receive the appropriate level of assistance. ENO helps to share information on Community law and its impact on EU Member States. It facilitates cooperation between providers with a view to safeguarding the rights of EU citizens and persons covered by Community law.
Present at this regional meeting are representatives of the EU Ombudsman and the Ombudsmen from Spain, Cyprus, Bulgaria and Malta, as well as Portugal.
To access the program click here.