The Ombudsperson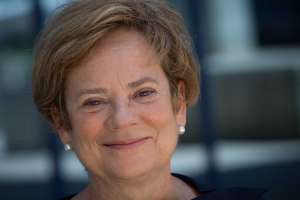 Maria Lúcia Amaral was born in Angola on June 10, 1957. She is Full Professor at the Faculty of Law of Universidade Nova de Lisboa and was member (April 2007-July 2016) and vice-President of the Portuguese Constitutional Court.
She dedicated her academic life to the study and teaching of Public law, in particular of Constitutional law. She is the author of several studies in this specific field of knowledge, being member of international scientific associations that are dedicated to this field.
On 2 December 2021, she took up her post as Ombudsman for a second mandate. She was first elected Ombudsman by the Assembly of the Republic on 20 October 2017, and took office on 2 November of the same year.
Photo: Gerardo Santos / Global Imagens