Human rights. Ombudsman of Portugal and Turkey complete twinnig program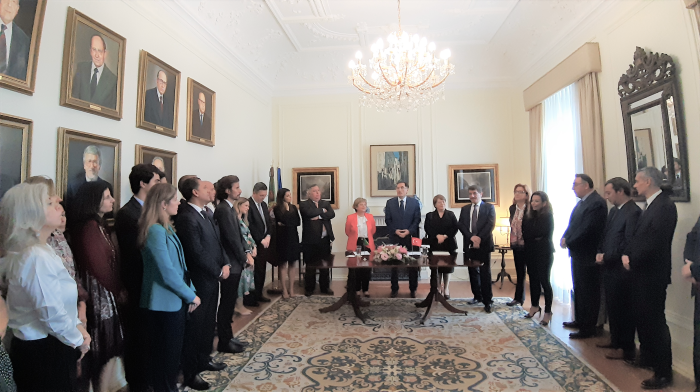 The Ombudsperson, Maria Lúcia Amaral, receives her Turkish counterpart, Seref Malkoç, this week in Lisbon for a high-level study visit marking the closure of the training program that has been developed since November 2018 by the Portuguese Ombudsman in the framework of an initiative of the European Union.
This last study session includes a visit to the Ombudsman's Office, the Constitutional Court, the Supreme Administrative Court, the Attorney General's Office, the Lisbon Prison and the Refugee Reception Center of Bobadela.
The project was iniciated in November 2018, being this the first time that a European program of this nature has been led by the Ombudsman of Portugal.
Intended for the training of the Turkish Ombudsman, throughout this twinning project ten training missions were developed, involving two dozen collaborators from the most diverse thematic areas of the Ombudsman's Office of Portugal, who travelled to Ankara to share their experience with the advisors and coordinators of the counterpart institution, following a training plan approved by the EU.